Group classes V's Private lessons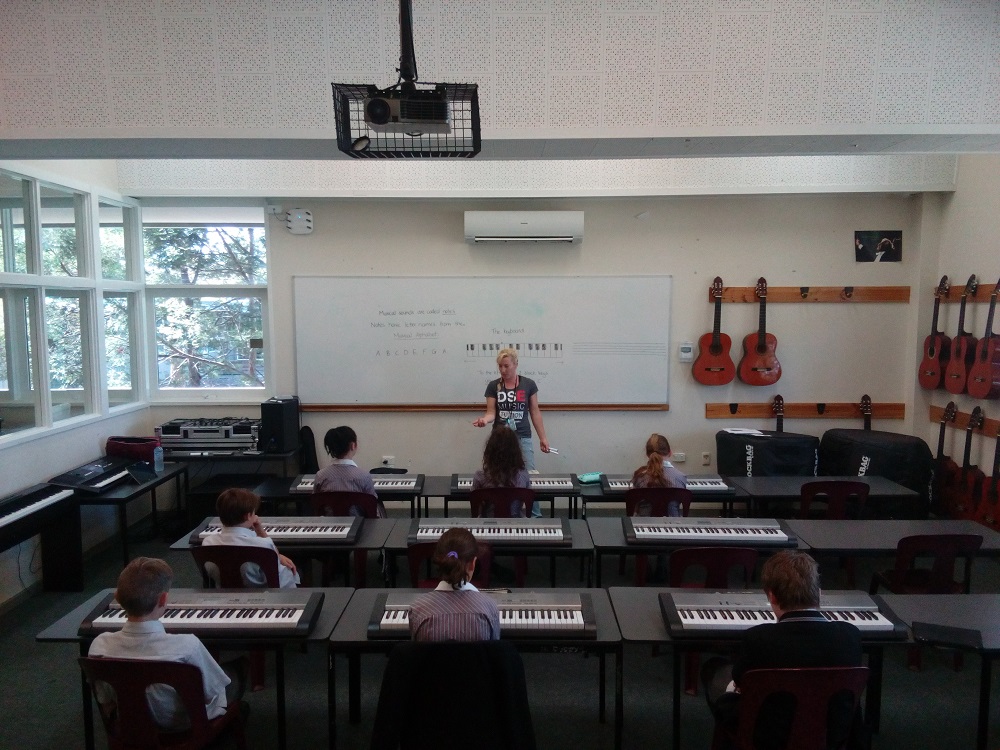 Although DSE Music offers both private and group classes we want to address some misconceptions around group tuition and having done both for years we can outline clear advantages (other than financial) to group classes.
Tue, 7th Aug 2018
The first misconception is that with many students, each one gets less time with the teacher. This would only be true if each student was learning separate material however we have a set pre-planned curriculum that means just like in school, all students are learning the same pieces of music and the same theory all together as a class so everyone gets the attention of the teacher for the full 45 minutes.
Our group class program runs in 10 weeks school terms and our teachers use a pre-planned and copyrighted syllabus unique to DSE Music that takes students through two pieces of music each term and culminates in a practical (playing) and written (theory) test in the last week.
Also the group environment motivates students to complete their homework and practice more readily in order to 'keep up' with their peers, while private tuition always ends up moving along at the pace of the individual (which often becomes slower than the group program).
Finally we ask people to think about normal schools, university or arts schools and realise that almost every form of education is taught in a 'class' not to individuals and this is the norm because it is the most effective and efficient way to deliver tuition.
DSE Music Tuition conducts children's music classes, with a focus on music theory (learning to read & write music) as well as instrument technique, using a structured term by term curriculum designed to take children from beginner to a competent level of both playing and reading music.
Learn more or enrol in our group class program here